Introduction
Starting a business, or preparing to scale up? Business owners face many considerations when it comes to allocating that all-important marketing budget. Many don't understand public relations. It is the art of persuading audiences by way of unpaid or earned approaches. This strategic process uplifts a company's public image, and more.
Some bosses may think they're too small to invest in full scale PR. Others might plan to save costs by actioning PR themselves. But PR is not an 'add-on'. It is a critical part of business success.
Public relations is essential to reputation management. It is pivotal for helping businesses and organisations increase brand awareness as well as evolve, promote and protect a brand.
At one time PR was considered secondary to advertising. In today's world of brand-building, the opposite is true. The marketplace has changed and so have consumer expectations and behaviour.
As a result, all businesses, big and small need PR to develop and grow good relationships with the public and stakeholders. Public relations is essential for companies to thrive.
Reasons PR is important:
1. PR Creates A Strategic, Authentic Brand Identity
Public relations starts by building a brand story from the ground up. A brand identity is both valued and scrutinised by consumers. From the outset, a PR agency will help a business build its brand architecture. Everyone connected with the business should be able to easily convey a business's origin story as well as its mission, vision and values.
A well devised brand's tone of voice will be clear and consistent. Its rituals and iconography will be recognisable, and its community well understood.
2. PR Tells Stories
PR professionals are storytellers. They can help a business take control of its own narrative in a motivating, compelling, way. Storytelling is how humans best understand and remember. To miss this simple truth is to miss the chance to succeed. Don't let competitors control the dialogue around what a company does.
A public relations agency helps communicate what a brand is and stands for through many channels and creative methods. Today's PR services go far beyond a press release or product promotion.
3. PR Builds & Amplifies Reputation
PR is rooted in the idea of gaining earned (unpaid) attention; the most critical facet of building a trustworthy reputation. A public relations firm will create a strategic communication process that makes it possible to meaningfully differentiate and promote a brand.
Reputable media relations and other forms of building advocacy provide consumers with engaging, non-advertising based information. This builds trust, amplifies purpose, and communicates how a business serves its consumers to meet their needs.
4. PR Builds Relationships
Making connections in original ways will profoundly strengthen a brand. Mutually beneficial relationships are at the heart of PR. From developing stakeholder relations to creative co-creation, collaboration and influencer partnerships, PR is about strategically bringing people and organisations together for the betterment and benefit of all.
The discipline is called public relations because its focused and strategic approach to earned attention is rooted in a two-way connection between a brand and its customers, sector and the public at large.
5. PR Promotes Trust, Credibility & Endorsements
In this era of fake news, it has never been more important for a brand to earn genuine third-party credibility and endorsement from influencers. This could be key opinion leaders, journalists, online influencers, celebrities, or fellow consumers.
PR works to solicit and amplify the endorsement of a brand from credible sources. It creates familiarity and confidence before purchase. It fuels the customer journey.
6. PR Engages Brand Communities
A marketing strategy is driven by the understanding of consumer experience or CX. PR identifies and targets key constituencies to make them not only purchasers but brand evangelists.
Connecting with audiences, serving communities, and building goodwill helps potential customers believe in a brand. A PR agency offers deep expertise in nurturing continuing brand desire, attention and emotion within its communities.
7. PR Brings Life To a Brand
8. Some of the most memorable, entertaining and enjoyable brand activations come out of PR campaigns. Great PR is driven by big ideas. A PR firm will not only ideate exciting stories and campaigns, but also aim to ensure they are designed to deliver results that perfectly align with the brand's strategic roadmap.
The imagination and energy behind PR content will enhance a company's reputation, and its brand community will enjoy the ride.
9. PR Connects Brands To A Wider World
To earn media or influencer attention, a brand needs to engage in a wider playing field than just its own products or services. PR is about creating windows not walls.
PR agencies can be a guiding force to help brands or business leaders engage in thought leadership on a topical issue of interest to the entire sector and beyond. For example, a brand might serve as a thought leader on issues relating to new ways of bringing sustainability to a business.
10. PR Provides Expert Help
Asking What is a PR? can evoke different answers depending on the expertise of PR professionals. A PR team will include individuals who know your industry and are also experts in communications that stimulate earned media and reputation building.
A senior PR team from a more strategic advisory firm will include senior PR members who can become valued advisors to a client's C-suite. In many cases, a team can also include specialist partners who are great writers, social media content creators, story pitchers, or event organisers. In their many forms, this expert team widens the circle of influence for a business.
11. PR Conveys Key Messages and Manages Crisis
Public relations relies on the creation and dissemination of key messages for a brand or business. Precious earned media attention or word-of-mouth endorsement must be well managed. PRs create key messages that offer consistency and clarity around communication objectives.
Furthermore, crisis management in PR is important to clearly respond and support a brand through the process of scrutiny or concern. This kind of support is important for everything from brand management to investor relations.
12. PR Generates Meaningful Content
In addition to the traditional channels of television, radio and print media – digital and social media platforms are continually hungry for compelling content. Public relations services are perfectly suited to develop content and share it across channels in a way that can surprise and delight, while also fortifying a brand's reputation to bring success.
Strategically conceived content marketing can be rooted in market research, brand planning and creative ideation. Strong content is a cornerstone of a robust brand identity and reputation ecosystem.
13. PR Can Be Cost Effective
Simply put, PR can be a financially-effective way to build the foundations of a brand and prime it for later boosts via paid ads or other methods of integrated marketing. Top-down, one-way promotions are a thing of the past in today's world led by public engagement. PR can cost a fraction of a total marketing budget compared to ad spends of days gone by.
It is essential that a PR-based foundation is laid for longevity of impact. Ad spends straight off the starting block will make a fleeting impression unless they are underpinned by PR.
In conclusion, if you're a business owner looking to launch or grow your brand, you could benefit from prioritising public relations as central to your marketing strategy.
You can dramatically increase your competitive edge with the help of a public relations agency that specialises in raising your business's credibility by building, promoting and nurturing your brand. More than any other activity within the marketing mix, PR can serve as a major growth engine for business.
PR creates a solid foundation for other marketing activities. It also offers the most flexible, and enduring approach to reputation while raising awareness and genuine loyalty for a brand. PR also allows business owners to save on ad spend while strategically strengthening brand credibility for the long run.
Related posts
Discover GSC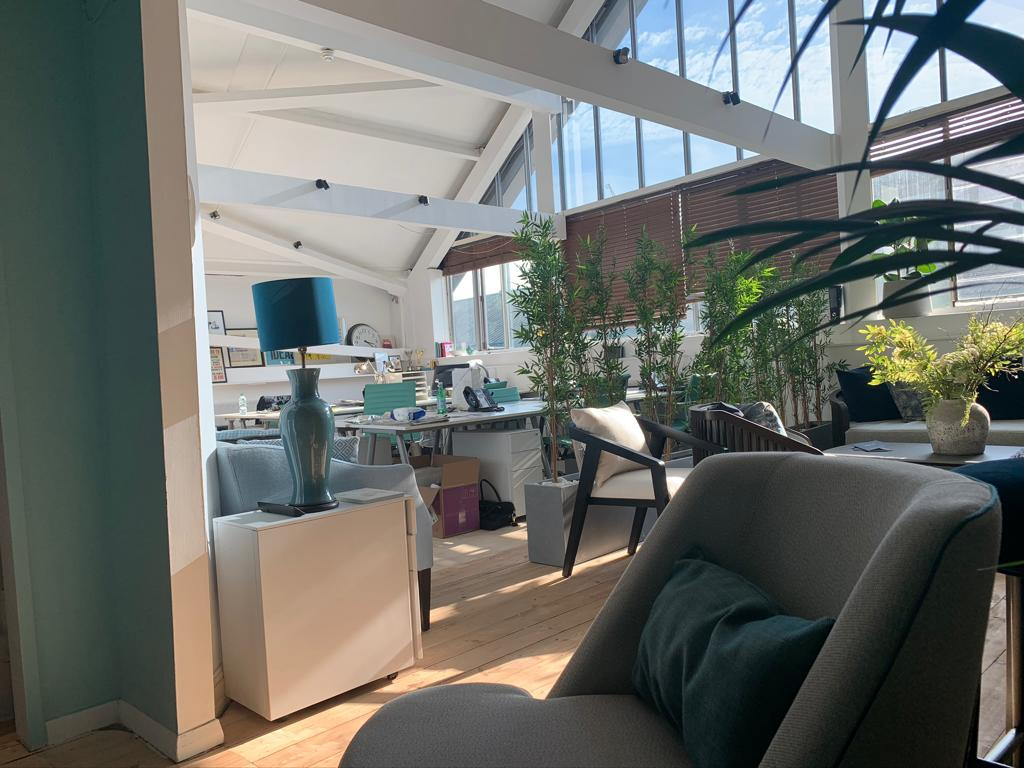 Gabrielle Shaw Communications is a global creative communications agency that partners with brands and entrepreneurs to unlock their purpose, shape perceptions, and cultivate desire.
We are experts across Sustainability & Purpose, Luxury, Lifestyle, Retail, Travel, Beauty & Wellness, Food & Beverage, Interiors and Arts & Culture.
Our PR Agency in London is comprised of a team of passionate experts from a range of backgrounds, allowing us to work and move nimbly across sectors with equal knowledge and experience.
We have brought together the best in their fields from classic PR's, brand strategists, advertising experts to journalists and social media content creators. This eclectic mix of talent differentiates us from other agencies and ensures we have expertise in every area.
Contact GSC to learn more about our agency, recent projects and how we can help your business.
+44 020 7731 8811