We are thrilled to announce that Gabrielle Shaw, Founder of Gabrielle Shaw Communications, has been asked to host regular business advice columns in Stellar Magazine.
Stellar Magazine was established by Stella Olivia Kikoyo with the aim of empowering women by providing them with knowledge and experience shared from other women. As a female founder herself and having worked closely with many female founders for the past 25 years, Gabrielle has been chosen to regularly contribute to the magazine.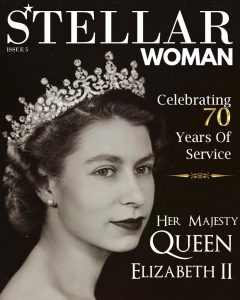 Gabrielle's most recent column maps out '6 Key Strategies for Female Business Founders Building their Personal Brand'. GSC specialises in developing personal brand and profile as a means to growing business. The strategies laid out in the article are based directly from the experience Gabrielle and the agency have developed in the past 25 years of helping luxury brands develop and position themselves through agencies' Brand Desire Framework. Some of the valuable tips in the column include contributing to thought leadership and how to form a clear vision. To view the full article, please follow the link here.
Alongside the column, Gabrielle was interviewed by Founder and Editor-in-Chief of Stellar Magazine, Stella Kikoyo. The interview sheds light on the approaches Gabrielle has adopted to grow GSC into the reputable communications agency it has become, and how the company has particularly developed its fashion, tech, wellness and sustainability practices in the last couple of years. To watch the full article and learn more about the strategies Gabrielle has used, please follow the attached link here.