Intro: building a brand for PR
Why do we feel things for some brands and not others?
A brand is much more than products, a logo and packaging. Every strong brand is backed by the essential components of its identity. Through brand strategy, a constellation of elements work together to build reputation, familiarity and emotional connection. This is the core of building brand desire.
An architect creates a blueprint to build a house. Similarly, a brand must have a robust framework to thrive and survive the marketplace. Brand value requires an integrated approach. This guides the way a brand is experienced by the public, employees and stakeholders.
Public relations relies on well-conceived brand positioning to successfully raise awareness, affinity and genuine interest.
What is brand architecture and why is it important for brands?
Brand architecture is comprised of the elements that form a holistic brand identity. The foundations of brand building include:
Mission, vision and values

Brand story

Tone of voice
Core beliefs & messages
Understanding of brand community & competitors
Visual & iconographic identity
Rituals & consistency
The success of public relations stands on the shoulders of intentional, strategic architecture of personality. The goal is an excellent reputation built on what others say and feel about a brand.
Customer loyalty comes from giving them something whole and authentic to love. The quality of a community built around a brand is as important as the quality of its products or services.
Building brand architecture for PR
A PR consultant agency or brand strategist can work with a business to cultivate the shape of its image. Some specialist PR firms will work with a client on foundational brand positioning first, and later move to other types PR services.
Initially, a Discovery Phase is often undertaken to audit stakeholder views and the competitor landscape. The brand's assets and provenance are also explored. A SWOT analysis will investigate an image in relation to its Strengths, Weaknesses, Opportunities and Threats.
Discovery work helps inform the present and future construction of a brand identity. It can reveal valuable insights about a company and uncover reputation gaps that need addressing.
Within Discovery, a brand audit may include interviewing people in and outside the business; conducting desk research; and facilitating workshops that draw out information and creative ideas.
Essential parts of a brand
Memorable brands have many elements that contribute to its reputation. For most start-ups, the risk is not the business plan; it is whether people will care and buy. Brands followed by passionate advocates have authentic beliefs system. Their personalities have depth. They are differentiated from the competitive pack. Existing customers and potential customers not only buy them, they buy into them.
Before purchasing paid ads, or even undertaking an earned media PR campaign, a company should have a robust image structure in place.
Here are some areas of brand architecture that are worth developing:
1. Origin story
We all know the revolutionary brand Apple started in a garage. That's part of the "Once upon a time…" story that humanises this massive corporation.
Reflecting on a brand's origins is a great start to forming its architecture. A creation story doesn't necessarily have to be used externally. Either way, it informs the Discovery process. Storytelling might be anecdotal, or simply start with., "We had a dream…"
Estee Lauder-backed Forest Essentials successfully entered the UK market by drawing on on provenance and leveraging its 'Made in India' range as the first global luxury Ayurvedic brand for holistic well-being. Case study here.
2. Mission, vision & values
It is critical to tell customers what you are about. What is your belief system? What does your business promise, advocate and aspire to?
Today's consumers care about what a brand stands for. This includes how a product serves a lifestyle, as well as how a brand engages with the wider world. Examples include thought leadership topics such as sustainability, equality or empowerment.
It is an important for a business to know its beliefs. This can underpin a brand's ethos and inspire awareness raising campaigns. PR consultants can help a business share its purpose and vision for the future.
Promotional strategies should include more than sales conversion and profitability. Digging deeper to be admirable is just as important to success.
3. Tone of voice
Belief systems are signalled through words that are shared by customers. A brand's voice should be an active choice. The possibilities are endless – for example a brand's tone could be young, playful, humorous, ethical, empowering, or intimate.
Coining phrases or inventing language can be a powerful and unifying tactic. Grande skinny latte anyone? Selfridges, the World's Best Department Store, rallied a global community of ocean sustainability advocates around the new term "Retail Activism". Case study here.
4. Understanding your community & competitors
A brand's image stems from knowing the audience it serves. Within a marketplace there will be people who are an ideal match for a brand, as well as those who are not the right audience and never will be. No company is an ideal match for everyone.
Know your customers. Inspire and nurture brand loyalty from those who relate to you. Chasing the affections of consumers who are not an appropriate target market is a wasted investment. It can even dilute credibility with those who are naturally your greatest fans.
5. Visual identity
A successful marketing strategy will utilise visual signals to represent identity. From a colour palette to typography and logo versions, a brand's look and feel tells prospective customers whether to approach or retreat. Consider pushing the opportunity further by finding ways to touch all five senses.
A brand style guide should be clear and consistent. It will show what is and is not permitted for use. The right customers will be attracted by the visual world that surrounds a brand, as well as the product itself.
6. Rituals & consistency
A disconnected brand leaves consumers confused and uninspired. Consistency is key to a branding strategy. Avoid sharing content that is not within the ecosystem created for your brand. That's time wasted. Ensure this cohesive approach extends across all social media accounts.
A brand community comes to appreciate and anticipate rituals that are a consistent part of the brand's persona. For example a brand known for its affinity with equal opportunity may be expected to share the celebration of International Women's Day or Pride Month with its family of customers.
Conclusion
When building a business, there's a natural inclination to measure success by percentages and profits. However, it is vitally important to first ensure a brand's image is carefully constructed and nurtured. Prioritising brand identity from the outset will bring flow and focus to ongoing marketing efforts. It will align the business internally, and inspire sense of community and loyalty from your target audiences. If your business seeks to connect with customers in an enduring and meaningful way, give brand architecture the attention it deserves.
Discover Gabrielle Shaw Communications
This article is brought to you by Gabrielle Shaw Communications, a London-based global communications and PR agency that partners with brands and entrepreneurs to unlock their purpose, shape perceptions and cultivate brand desire.
GSC has decades of experience cultivating brand architecture for clients, as well as conceiving and activating communications and PR in sectors including Purpose & Sustainability, Luxury, Retail, Travel, Lifestyle, Beauty & Wellness, Food & Beverage, Interiors and Arts & Culture.
Interested in learning more about how PR and brand architecture workshops can help your business? Our team at Gabrielle Shaw Communications would love to chat. Get in touch.
+44 020 7731 8811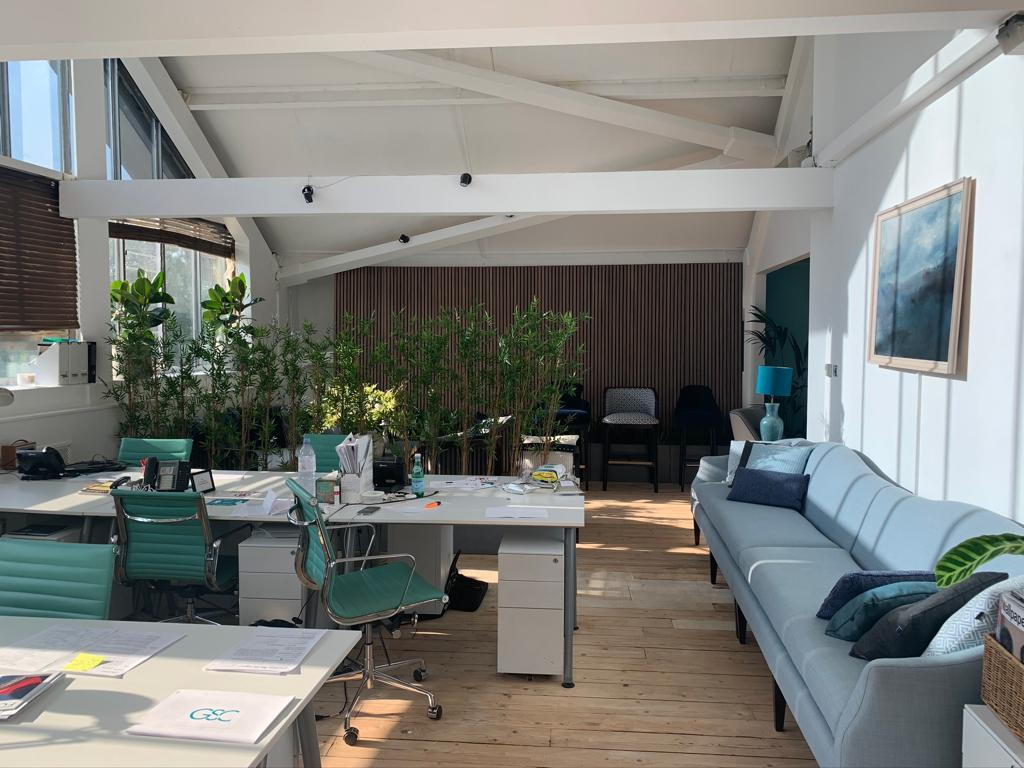 Further Reading
Images ©2023, all rights reserved to original various owners/creators