Roadmap To Marketing Strategy
It can be a challenge for brands to see the road ahead when disruption and change are the only constants in today's world. We're all on high alert to navigate global calamities – moving from pandemic fallout and war in Europe to swelling crises for our climate and the cost of living. Recession looms large on the horizon. How do we effectively market our way through that?
The pandemic was colossally tough for people and businesses, bringing an abrupt stop to live brand interaction and little time to understand and execute the fundamentals that brands need to create brand desire. Life became mediated by screen technology. A quest for survival seduced businesses into the quickest possible marketing fix – underpinned by paid ads, chasing clicks, and algorithms.
In times of economic uncertainty, complex change is hard for brands. Paid performance marketing has evolved, and become an easy choice. But along the way, even cherished brand customers became a digital metric. Defining audiences from a dropdown bar for paid ads doesn't feel like enough.
Some brands have lost sight of why their customers engage. Looking to 2023, it is important to understand the various media types and how they can deliver. This includes paid, owned and earned media. Each provides different ways to influence customers.
So Which Type of Media Is Better?
Earned media brings high value which is key to forward planning. Between paid, owned and earned, it delivers the greatest opportunity to grow a solid brand foundation for the long term. Not only can earned and owned media bring depth to a brand's identity and credibility, it can also substantially reduce marketing costs. Make no mistake, owned and paid marketing have a place in the mix, but a paid performance survival tactic alone is not sustainable long term.
How big brands are switching out in today's marketplace:
Examples
Airbnb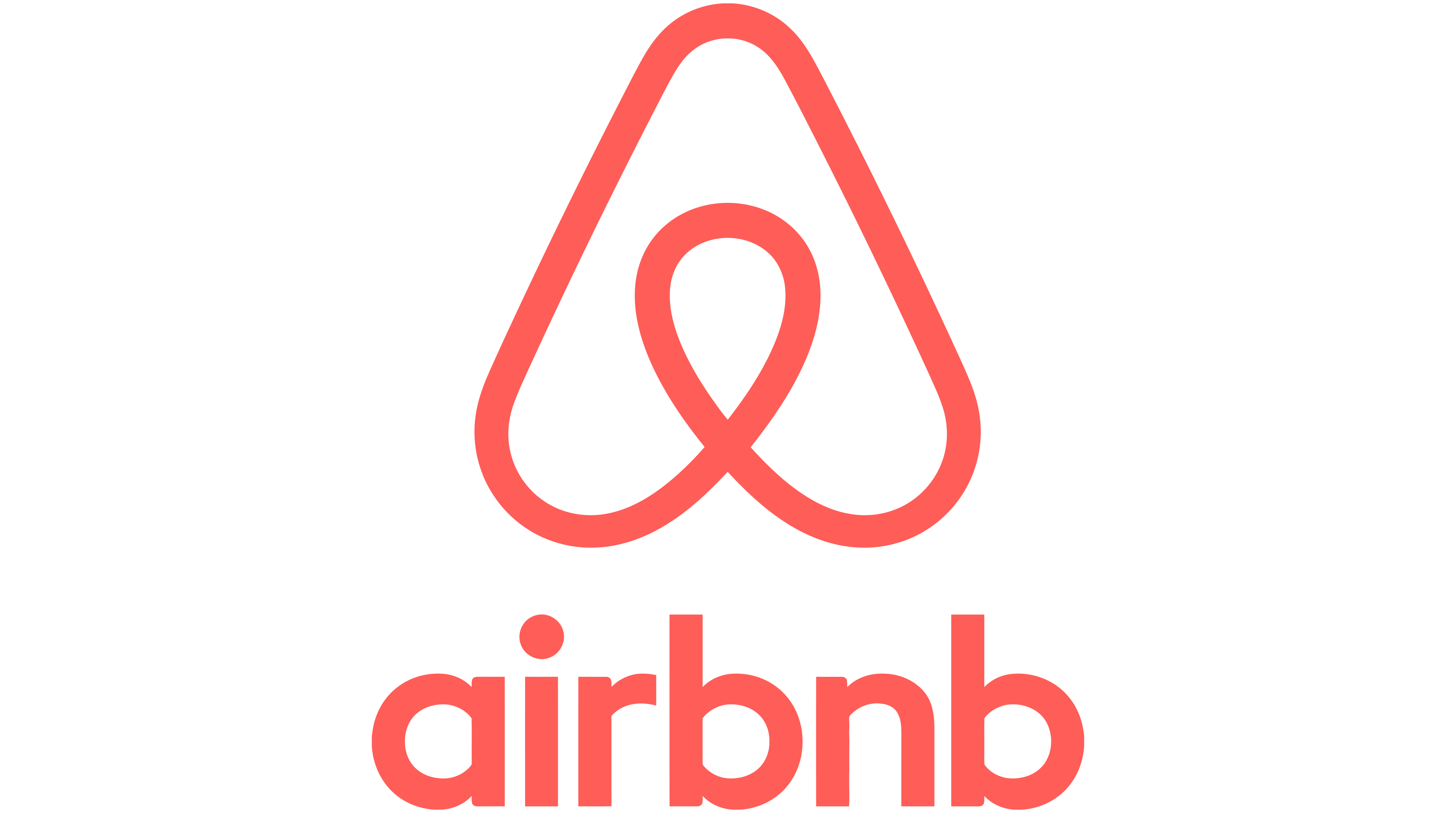 In a recent Wall Street Journal article, the direct-to-consumer brand Airbnb explained it found success by shifting from a performance-marketing model to integrated brand marketing. The travel brand noted its recent move away from search marketing has been a good bet. This new found uplift came from drastically cutting performance-based ad spending and instead investing in brand marketing.
Having made major changes to its marketing strategy, Airbnb recently reported its most profitable quarter to date. From 2019 the brand used fewer search ads and leaned in to broad marketing campaigns and PR to drive earned coverage of the business.
The result is a win-win, combining high profitability with a 28% drop in expenses for Q1 sales and marketing costs compared to the same quarter a year earlier. Airbnb cultivated the strength of its brand to attract guests using earned PR and running ad campaigns on other channels, such as television.
Luxury Retail
The luxury market recovered from the pandemic more quickly than others, driven by a quick shift to digital and latent demand. More recently, luxury is withstanding global inflation better than most thanks to its affluent customer base and heritage brand recognition.
Looking ahead, luxury faces new challenges requiring a more complex fix than performance marketing. Digital ad costs are skyrocketing across platforms and devouring marketing budgets, putting performance models at risk.
Millennials and Gen Z are luxury retail's growth engine. Each comes with different consumer expectations, from social and environmental concerns to the prioritisation of authenticity and innovation. Attracting and retaining digital native customers will require a more complex strategy.
For fashion in particular, brand building over paid ads is projected to be a 2023 eCommerce trend.
Content marketing will expand to new frontiers. Innovating into the metaverse, and creatively using platforms that resonate with the next generations. Leading the way are brands like Burberry, which has over 1 million followers on TikTok.
The Different Types of Media – Owned, Earned and Paid
Understanding the buzzwords and media differences for cross-channel engagement is a great way to start a marketing plan. It is important to understand not only the types of media but also the value that each channel brings. For example, a third-party earned endorsement from a journalist will inevitably bring more authentic value than content that is visible in a paid ad.
What Is Paid Media?
Any marketing channel where the brand pays to be featured is considered paid media. Online, this includes paying for reach, visitors, or conversions through different means such as paid search, display ad networks, affiliate marketing, or paid influencer mentions. Usually however, this only yields short-term only results.
Performance marketing falls into the paid category. It is a comprehensive term that describes online marketing and advertising programs where advertisers ("retailers" or "merchants") pay marketing companies ("affiliates" or "publishers") when a specific action is takes place -such as a click, lead or sale."
Offline, paid marketing can include media such as television or print advertising, audio channels like radio or ads in podcasts. Also direct mail, or billboards.
What Is Owned Media?
Owned media is valuable content a brand has created, or the distribution channels it controls. Any promotional comms platform controlled by a business is also considered owned media.
With digital marketing, this might include the brand's own website or social media channels on Instagram, Twitter, Facebook, YouTube etc. Owned marketing may also include a blog or other content such as articles or videos attached to a company's site.
Owned articles or other content might be optimised for a higher organic search engine ranking. This means the brand has a better chance of turning up on page one of Google when a person types in a related topic. Done correctly, organic SEO is rewarding and it's search authority builds up slowly over time. Likewise, a brand's linking strategy to other trusted sites contributes to making its online profile more credible and easier for search engines to find. This owned strategy provides a good foundation for earned media.
What is the Value of Earned Media and Why Is It Better?
Earned media is not new, but it is taking on wider dimensions through social media and digital marketing. Coming from classic PR roots, it starts with building a full brand profile and backstory. Then, the sky's the limit – from press and editorial media coverage, to word-of-mouth recommendations, clever partnerships, influential spokespeople, content creation, integrated campaigns, crazy huge stunts or charitable activity where brands engage with corporate social responsibility. Earned brand awareness is born from compelling storytelling.
The outcome is coverage or promotion of a brand through organic means that doesn't involve payment to be seen. Reaching the right audience is less automated and more hand-built for accuracy. Overall, earned media is a very effective form of content marketing and also the toughest media type to get.
The benefits of earned media are limitless. PR value is much higher than ad value. Some say 4x higher. Pitches or press releases "earn" mentions in a newspaper, magazine, blog, or television news segment. Companies have less control over whether the information will be shared by the media outlet, and how the information will be shared. Getting coverage depends on the content, and how interesting, relevant, or engaging it is. The more creative or captivating, the better.
Online, earned media can be stimulated by creating organically sharable content or generating great reviews and shout outs on social media. Earned search engine optimisation (SEO) is a way to create high-quality useful content that fulfils an audience's needs. It must then be optimised so prospects can find the content within a vast sea of online information.
Organic SEO requires a great deal of background work beyond the content itself. From keyword research to technical best practice, there are many components that go into a fully developed SEO strategy. It is a practice that connects not only to target audiences, but also to the way Google crawls the web looking for information. Successful SEO aligns with search intent and the interests of a brand's audience. Content must be both findable and share-worthy.
Brands often hire a PR agency like ours at Gabrielle Shaw Communications to help ideate, create, activate and manage their brand's reputation to achieve earned media for the public to observe.
Earned Media Strategy Success Tips
Tip 1
Build your foundation and be consistent in all channels
Create guidelines including mission, vision, values, voice, look and feel
Develop differentiation, trust, authenticity, and brand desire
Tip 2
Serve your customers and let them know they are amazing
Understand them, including their moods and priorities through changing times
Make them the centre of your universe, without them – what are you?
Tip 3
Create and nurture relationships with media, partners and stakeholders
Be patient – earned media is a marathon, not a sprint
It's not about needing something now. The mutual benefits will pay off eventually
Tip 4
Produce engaging, relevant content that deserves attention, adoration and shares
Make sure content marketing resonates with your brand personality and vision
Share content across all your distribution channels – your audience is everywhere!
Tip 5
Earn your authority by cultivating and demonstrating expertise
Be seen and have an opinion or perspective to share
Thoughtfully manage your narrative
So if you're asking yourself… How can I improve my marketing strategy? The answer is to understand the media landscape and find the right balance of cross-channel opportunities. Build upon a foundation of an authentically earned reputation. The roadmap for using all channels beyond that will be more impactful, and making the right choices will be grounded in your good work.
Get the fundamentals right. It will be more impactful, and help guide good choices for the use of all types of media.
Our agency, Gabrielle Shaw Communications, uses its proprietary GSC Brand Desire Framework to help clients cultivate dazzling earned media, create powerful owned media platforms, and get more from investment in paid media. Interested? Let's chat about your next challenge or opportunity.
Discover GSC
+44 020 7731 8811
#marketingstrategy, #earnedmedia, #branddesire