Gabrielle Shaw Communications is pleased to announce well-loved interiors brand, Objet Luxe, as a new client. GSC has been brought in to lead PR and strategic communications under new owners, Mette Juul Madsen and Jesper Madsen.
The luxury objet d'art and tableware designer has been creating unique and bespoke pieces for state-of-the-art homes, yachts and hotels for over twenty years. Inspired by and paying homage to the natural world, Objet Luxe works with highly skilled craftsmen to design timeless objects of desire, made from natural and precious materials. With inspiration drawn from the natural beauty of the ocean, sea creatures such as turtles, octopuses, seahorses, and starfish are among those featured on their best-selling glass lidded jars and more.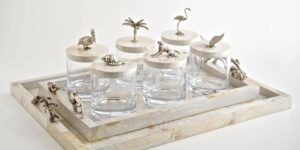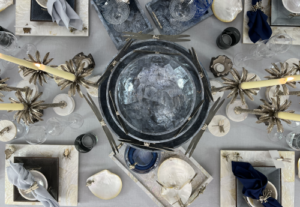 With GSC's significant experience in the luxury, interiors and yachting sectors, we will lead 360 marketing and social media strategy for Objet Luxe, spotlighting the brand's craftsmanship heritage to create storytelling moments, anchored by key events in the interiors calendar. GSC will help Objet Luxe as they prepare for this next stage of growth, increasing the brand's profile within the interior design trade space and direct-to-consumer globally and will also work on creating commercial partnerships for the brand.
Discover GSC
+44 020 7731 8811
letstalk@gabrielleshaw.com