To build upon last year's collaboration between Maison Ladurée and Château d'Estoublon, GSC launches the second season of the 'Roseblood' Collection with an event at the beautiful Ladurée Covent Garden flagship terrace. This collection continues to celebrate the heritage and partnership of these two iconic luxury French brands.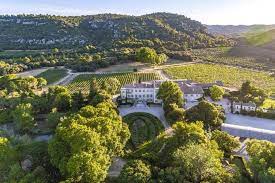 Château d'Estoublon is a 200-acre estate, nestled in the heart of Provence and has been well known for its acclaimed wines and olive oils since 1489. Along with Château d'Estoublon's refreshing rosè, the 'Roseblood'collection includes delicious Roseblood Macarons, a refreshing sorbet and an afternoon tea.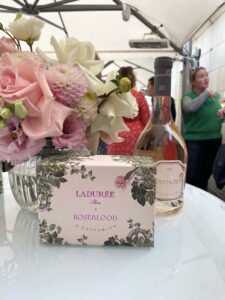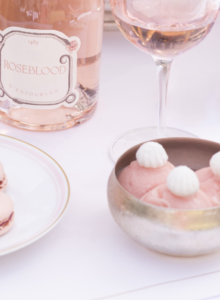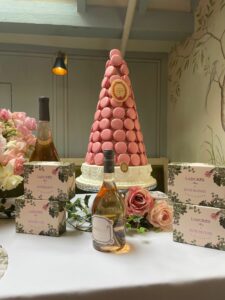 The terrace at Ladurée in Covent Garden was beautifully decorated with fresh pink flowers and green ivy, perfectly echoing the aesthetic of the limited edition Ladurée x Roseblood macaron boxes. The GSC team hosted a guestlist of prominent journalists and influencers from Vogue, i-D Magazine, Huffington Post and Evening Standard to name a few.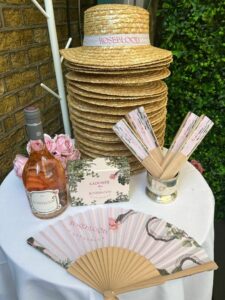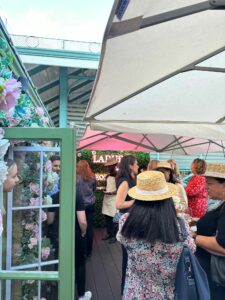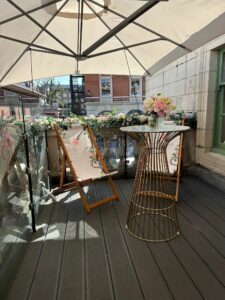 "As a luxury PR agency, it's a pleasure to have launched Ladurée in the UK at Harrods in 2006. We continue to work on building their profile, as well as celebrating their links with the fashion and arts world including many of their iconic collaborations." – Gabrielle Shaw, Founder & CEO
GSC works with Ladurée to ensure products are featured at some of the most iconic events of the year, such as the Serpentine Gallery Summer Party, the National Gallery and former Vogue Editor Edward Enningful's wedding.
Discover more about the Roseblood collection on the Ladurée website and read about other work we have done with Ladurée, such as La Double J x Ladurée Launch and the launch of the 'Roseblood' collection in 2022.
Discover GSC
+44 020 7731 8811
letstalk@gabrielleshaw.com