Brand Endorsements – Then & Now
1700's-1900's
For centuries influencer product endorsement has won consumer hearts and minds. In 18th-century Britain, affirmation by the royal family put wind in the sails (and sales!) of Wedgewood's fine china and porcelain. In the 1920s, Madison Avenue, the new epicentre of US advertising and PR, started pairing brands with athletes and film stars to bring sparkle to modern products.
Early 2000's
The early age of social media made likes and shares a brand commodity. But over time, fast vanity metrics have lost their vogue. Real brand equity requires more heavy lifting than simply clicking a thumbs-up icon.
Pandemic ERA
The pandemic put a halt to the planned production around brand campaigns and events. It also removed the everyday pleasures of life like going to the cinema, restaurants, shopping and sharing in-person time with friends and family. Suddenly online creators stepped in to generate increasingly compelling, quality content from their own front rooms.
Brands started to more deeply value the third-party role and trust these new creators to accompany them into a fast-evolving world of branding both on and offline.
Today
Today, brand endorsement has exploded into a multi-faceted ecosystem that moves fluidly across live and virtual worlds. Brand ambassadors range from A-list superstars to metaverse avatars and nano, macro and micro creators.
Endorsement could be a one-off mention or a fully integrated 360 campaign. In this article, we'll focus mainly on bigger co-creation partnerships and brand collaborations.
However, there are myriad ways for exclusive luxury brands as well as all smaller enterprises to work with micro-influencers. They bring passion and targeted access to niche communities. For small businesses that means affordability. For larger luxury brands it can help carefully contain and maintain the allure of exclusivity.
How Partnership Campaigns Create Brand Equity
Along with other PR activities, celebrity campaigns in particular sit up high in the sales funnel, igniting consumer brand awareness and curiosity. This begins the potent process of creating brand desire that eventually filters through the whole funnel.
Brand equity is a coveted engine that drives awareness, interest, conversion, action and even customer retention. A successful brand collaboration creates a powerful halo that can also energise the business itself – engaging employees, uplifting recruitment and helping company leaders raise their profiles. But patience is essential for building brand equity. It's a marathon, not a sprint.
How To Create Good Brand Partnerships
To boost awareness it's important to team with allies who are the right match. They should have authentic affection for the brand's product or service and represent shared values.
The best celebrity endorsement campaigns have taken brands into new territory, reached new audiences, generated great assets, and most importantly delighted and unified brand communities. The most successful collaborations are mutually beneficial and revolve around a timely concept that is co-created by the two parties.
Examples of Successful Brands In Culture Partnerships
For more than a century, brands have set out to be a part of culture as a way to get closer to customers and be more relevant in their worlds. Conversely, current culture also impacts the way brands can and do behave.
Here are different ways in which brands work with external partners to carve out a space for themselves in the wider world, and to generate talkability that strengthens a brand's positioning.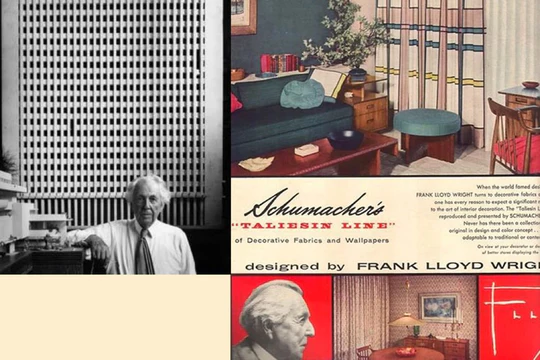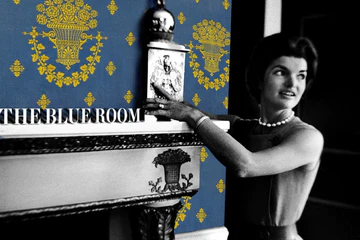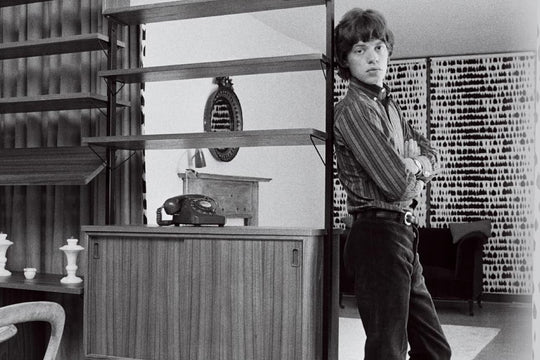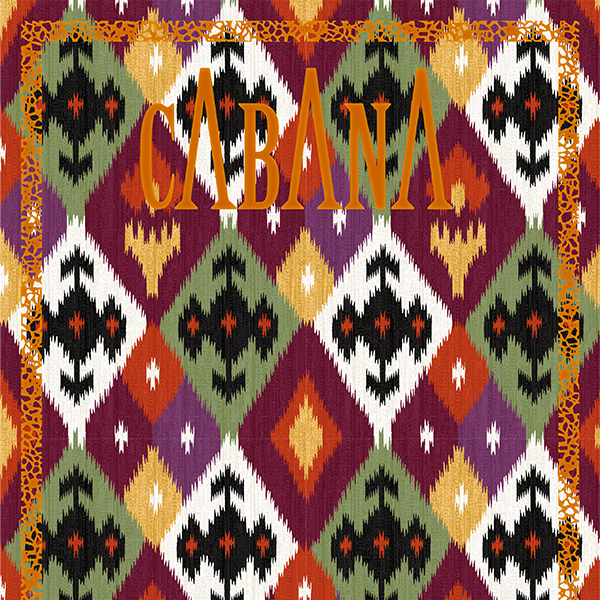 Iconic tastemaker of interior fabrics and design, the brand Schumacher is a brilliant example of dazzling partnerships through the years. This 125-year-old US business (with some French roots) is a pioneer of what is today known as the wildly popular 'collab', eg partnering with other brands – in this case designers – to make something wonderful and new.
Schumacher's collaborative interior collections are born from a veritable who's who of history's most influential designers such as Cecil Beaton, Dorothy Draper, Vera Neumann, Frank Lloyd Wright, Joseph Frank, Saul Steinberg, Karl Lagerfeld, Jeremiah Goodman, Saul Steinberg, and Elsa Schiaparelli
It has also integrated celebrities and key opinion leaders (KOL) into its orbit. Schumacher's high-profile brand cosmos sparks further brand desirability. Its textiles are seen in the best of film and television alongside stars such as Vivian Leigh as Scarlett O'Hara, Marilyn Monroe wearing a legendary scarf and Lucille Ball on the set of her ground-breaking I Love Lucy show. The brand is found in the design of Jackie O.'s US Presidential White House and even at Mick Jagger's ultimate 1960s cool apartment.
Momentum continues as Schumacher recently partnered with captivating lifestyle brand Cabana. A bespoke pattern forms Cabana Magazine's cover while a collaborative collection of fabrics and wallcoverings link Schumacher with the illustrious values of the magazine – and vice versa. Mutual benefits abound.
Our agency Gabrielle Shaw Communications was at the helm of this more niche partnership that introduced a quintessentially British interiors brand in the USA to reach a bigger and broader audience.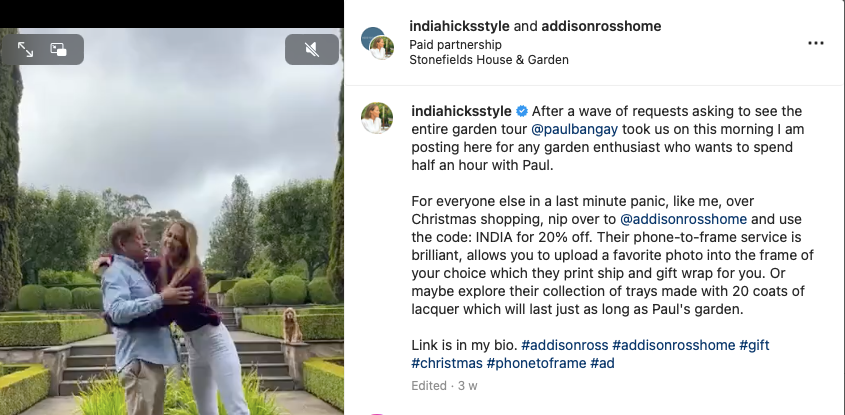 British purveyor of stylish home accessories Addison Ross engaged in a Tastemaker Partnership with British design expert India Hicks. Aristocrat, royal relative and goddaughter to Prince Charles, Hicks was a thoughtful choice to introduce this very British brand to US audiences.
This campaign leveraged the insight that US audiences love a peep into the world of British aristocracy and royals. It also cultivated the trust that comes from experts living with and recommending the brand.
Through the brand's social media, Hicks opened her home and life to consumers, sharing an insider perspective on her aspirational approach to design. This was one part of a wider campaign that launched the brand in the USA.
Most campaigns today find social channels to be a gold mine of opportunity for connecting with customers in a relaxed way. It's especially relevant for Gen Z, for whom social media significantly guides brand understanding.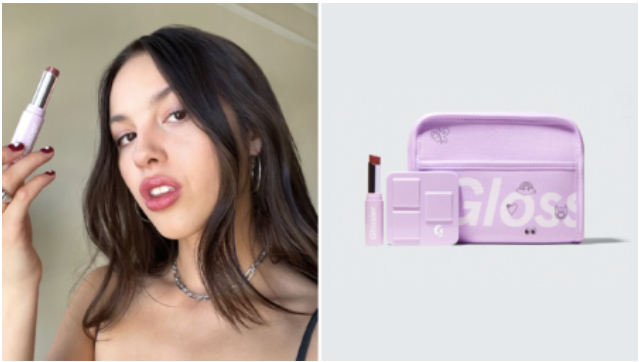 Nineteen year-old, 3x Grammy winning pop music artist Olivia Rodrigo joined up with disruptive cult beauty brand Glossier to disrupt the typical notion of beauty partnerships. This was a fabulous reflection of the brand's much-admired values.
The campaign took a fun, personal approach that aligns with the fresh natural appeal of Glossier products. Rodrigo riffs on Glossier's motto – 'You Look Good', experimenting with everyday and performance looks on social media where she applies products from her new Glossier capsule collection.
The partnership includes an exclusive Beauty Collection, behind-the-scenes videos and media interviews. Social followers step inside Olivia's routine in an up close, personal video before she steps out for lunch with her mom.
Brands partnering with musicians, actors etc. to champion a societal cause is hugely popular and resonates strongly with the socially conscious audience of today.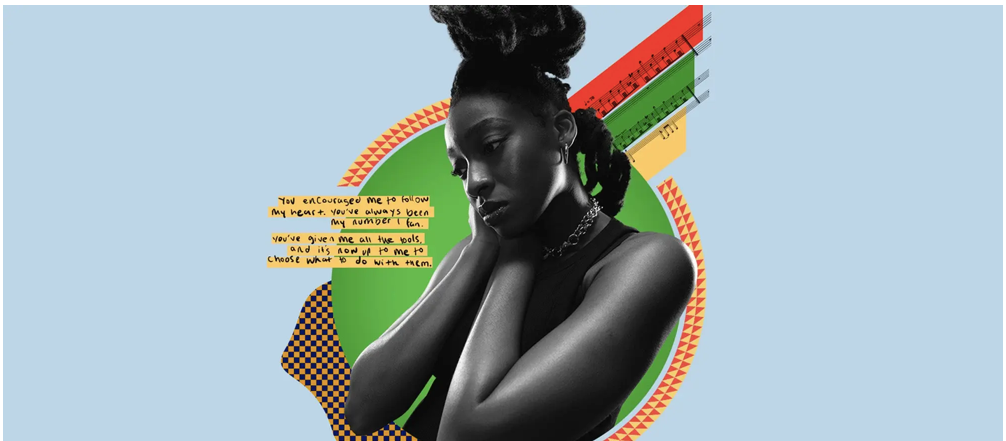 Brands using their promotional platform to both drive their own story and at the same time 'do good' for society is a strategy that aligns with today's young consumer beliefs. And what's not to love about a thank you letter to a mother?
This one is part of Adobe's larger 'Creativity For All" campaign which celebrates creativity as the great enabler. With Love the Journey, Adobe joins forces with Black British singer-songwriter Little Simz to break the barriers that prevent young people with minority backgrounds from aspiring to the creative industries.
Little Simz shows how the parents of young creatives often steer their children toward other professions, for example becoming a doctor, rather than an artist. For Love the Journey, the young musician writes a love letter – of sorts – to her mother, expressing thanks for her support.
What Makes a Successful Brand Partnership?
Over the past 25 years, Gabrielle Shaw Communications has generated some of its most game-changing work for clients by bringing together businesses and creators to build and activate brand collaborations. Celebrity and influencer partners range from KOL industry experts and entertainers to cultural tastemakers and lifestyle creators. Check out these tips from team GSC for creating brand partnerships and successful brand collaborations.
1. Seek Relevant Brand/Creator Matches
Activating brand/creator partnerships is not new." says Gabrielle Shaw, Founder and Executive Director of Gabrielle Shaw Communications, "It's just evolving to expanded platforms and technologies. Success comes when brands adhere to the common sense rules of any good partnership while staying confident enough to let creators create, without micro-managing the magic."
Shaw recommends partnering with someone who is a truly passionate advocate of the brand already, as well as one who can be trusted to bring ideas to the table. Creators should be set free to do something amazing that builds 360 content and triggers genuine consumer emotion and engagement. Likewise, a partner should uphold the brand's integrity and the beliefs of its community.
2. Make Co-Creation Part of a Unified Brand Strategy
Successful brands will first have built a solid foundation with a clear mission, vision, values, voice, and story. This is key for any brand, regardless of what it does next.
When developing a campaign around creator partnerships, consider all of the moving parts of a brand's presence. Campaign assets can have multiple touchpoints that deliver content across a variety of channels to the brand community.
When a partnership campaign is working holistically, it can pay high dividends over a longer period for a brand. Yes, it is a different model from pay-for-play marketing, but it is one that can generate high-value earned endorsements from trusted media as well as from within the brand community itself.
3. Create Assets That Uplift Brand & Align With Target Audience
Possibilities for content creation are limitless, but they should come to life in the spaces where a brand's target audience is found.
A campaign launch is a great reason for a media-worthy event. Celebrity endorsement assets might include content such as images and video that take customers to places they wouldn't normally see – like inside an influencer's home. A collaboration can inspire a bespoke film or song.
Limited edition products or packaging could be the focus of a designer partnership. Co-created content can provide a newsworthy hook and subject for a media relations campaign. Informal posts by celebrities interacting with the brand also work great on social platforms such as YouTube, Instagram or TikTok.
4. Make Celebrity & Influencer Partnerships Meaningful
Partnerships should convey a resonant point of view for the target market. Remember that today's audiences care about a brand's intentions, beliefs and actions. For a large share of younger audiences, activism and standing up for one's beliefs is enmeshed with product choice. Values have become an integral part of the commercial marketplace.
Collaborations that shine a spotlight on societal causes are extremely popular. Offering equal potential, brand partnerships might tap into more personal threads like humour, love, or self-improvement. Whatever the theme or cause, it must be genuine and backed-up with action.
5. Be Bold, But Let Common Sense-itivity Prevail
Many marketeers fear the vulnerability that collaboration might bring. Hesitancy comes with concerns about a lack of control over a brand's persona. However, a well-crafted campaign is worth the leap.
That said, in 2022 a few brands did get it wrong. These are examples from which we can all learn –
Social media fashion influencer Lydia Millen posted on TikTok about moving to the Savoy because of her broken heating. The content centred around top fashion picks for her suitcase. As the UK was facing serious economic challenges including a heat-or-eat crisis, this was considered in poor taste.
Likewise, Balenciaga faltered with ads that crossed the line of social responsibility with children.
A good PR agency will have the radar and experience to help brands know the difference between deliciously disruptive and 'don't do it'.
6. Have a Clear Strategy Whether Via Established or New Channels
Traditional, witty or on-point celebrity and influencer campaigns can catapult brands into positive public consciousness. In fact, overcomplicating a partnership campaign is a pitfall. Simple is great, so don't underestimate the value of staying sharp and focused.
That said, there is a world of mind-blowing innovation on the horizon, and it is worth watching out for new platforms. The metaverse is moving fast to cultivate the world of virtual celebrities and influencers.
Check out the digital newcomers to brand partnerships – from independent avatars endorsing products to virtual characters designed by the brands themselves to reflect products and values.
New online platforms are sprouting up to host consumer engagement in the metaverse. It is a place of NFT fashion, virtual skins, and even real-life superstars like Abba back onstage looking forever young as virtual avatars.
In Closing…
At GSC it is our aim to shine a light on the path forward for celebrity influencer endorsements and iconic influencer/brand partnerships. Not all businesses will be able to bring in superstar ambassadors, but there are many other ways to create influencer relationships.
These campaigns start at the beginning of the consumer journey, building awareness and interest. Creating brand equity with ambassadors is not about overnight sales spikes and likes. It is the long game that forms a brand halo for developing emotional connection and loyalty.
When celebrities join forces with brands they love, loyal evangelists will take notice, as will the diverse earned media channels that become amazed, entertained or inspired by the content created by the collaboration.
Interested in exploring intelligent, integrated influencer and celebrity brand partnerships of your own? Let's chat!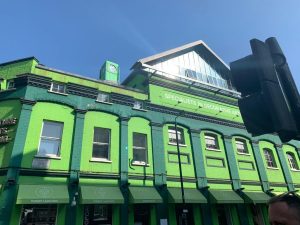 About Us
Gabrielle Shaw Communications – celebrating over 25 years in the industry – is award-winning global creative brand communication and PR agency that partners with brands and entrepreneurs to unlock their purpose, shape perceptions, cultivate brand desire and deliver commercial success. We are a London-based agency, with global reach.
+44 020 7731 8811

Images ©2023, all rights reserved to original various owners/creators