The GSC team had the pleasure of launching Maison Ladurée's new 'Roseblood' collaboration with Château D'Estoublon. The event was held at the Ladurée store in Covent Garden to mark the release of Roseblood, an exclusive collection celebrating the partnership of these two prestigious French brands.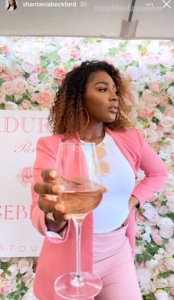 Château D'Estoublon is a 200-acre estate nestled on the southern slopes of the Alpilles in the heart of Provence and well known for its distinguished olive oil and wines since 1489. Their Roseblood Rosé is the only organic wine produced in Provence and is much loved by connoisseurs and wine lovers worldwide.
Along with Château d'Estoublon's delicious Rosé, the collection also includes Roseblood macarons and an afternoon tea, enjoyed by attendees of the occasion. The GSC team successfully created an exclusive guestlist combining food, drink and lifestyle influencers and journalists from publications including Forbes, Cosmopolitan, Metro and Good Housekeeping.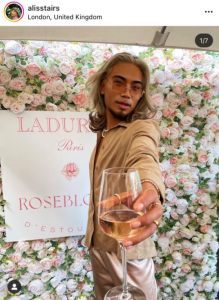 The restaurant was decorated beautifully with a French summer rosé theme and all the attendees adhered to an aesthetically-pleased pink and white dress code.
Discover more about the Roseblood collection on the Ladurée website and read about other work we have done with Ladurée here.