Gabrielle Shaw – Founder & CEO
Why Cultivating Personal Reputation Matters
Hello female founders & friends!
Twenty-five+ years ago, I set out to launch Gabrielle Shaw Communications, a London PR agency with a consultative twist. I had a back room, a career idea and a no-fear attitude in life and business. Still, it was daunting that my UK first campaign was none other than Starbucks, rooted in North America but a new entry to the UK marketplace.
There was no room for doubt. I went for it. As a result I was gratified to have helped introduce coffee culture to a UK nation of tea drinkers.
To launch our client's brand, one of our strategies centred around building the reputation of Starbucks CEO entrepreneur Howard Schultz. He had little profile in the UK back then. Putting a confident face of company leadership alongside a new high-street concept helped cultivate engagement with Starbucks' future customers and evangelists. The rest is history.
Today, our agency works in many sectors including helping female entrepreneurs in business grow their reputations as a means to marketing their companies.
This blog features tips to grow personal reputation as a cornerstone to business success.
Many of these tips are useful across the gender spectrum, but some will be especially helpful for women:
Tip 1
Make Your Personal Profile A Business Asset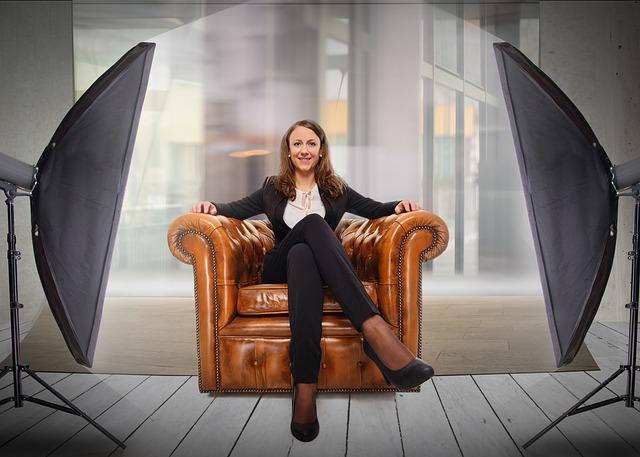 It may not come naturally to consider leveraging one's self as a powerful marketing tool. However, a relevant question for women entrepreneurs is: What criteria will you use to build your own personal brand on behalf of your business?
The moment has never been better for women to participate in driving the world's economic and business growth.
According to The World Bank, March 2022 (Anna Bjerde World Bank Vice President for Europe and Central Asia)
Today's marketplace is made of well-informed consumers who care about the personalities and ethos behind a product as much as they care about the product itself. Brands thrive through the love and trust of their customer or client communities. The people behind a brand, particularly women, are in a prime position to bring its personality to life by raising their own profile.
Tip 2
Tell Your Brand Origin Story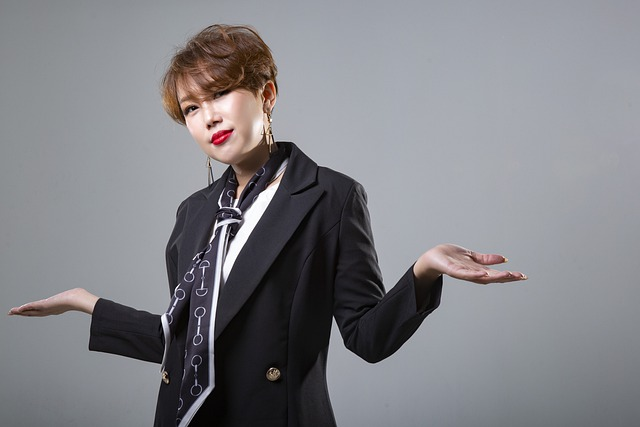 As a first tip – hone skills to take a stand for your brand. Be confident and build relationships with your brand communities by sharing your origin story.
Your message to the public should include an inspiring version of where you come from, where you are headed … and WHY they should believe in what you do. Telling your story personalises your business; creating familiarity and trust.
Your personal voice and story may follow you through your entire career, including multiple roles and businesses. Sew that personal profile seed from the start to provide a lifetime of dividends. It's good for you and your business.
Tip 3
Be Authentic, Credible & Consistent
Don't get caught up in trying to play someone else's game. Be yourself and draw on your best assets as a public personality. Take inventory of your skills and focus on your expertise with key issues in your sector.
Offer yourself up as a spokesperson within your industry. Provide a relevant perspective in places where it counts and ensure that the important people like the media and public stakeholders can reliably count on you to show up with a relevant perspective.
Creating a distinctive voice through social media is a powerful approach for developing personal connections that resonate with target audiences. Savvy female entrepreneurs cultivate their businesses and personal brand through social media platforms, from Instagram to Tik Tok to Twitter. They share ideas and a personal point of view.
Consistency in your style is important. A distinctive and engaging way of communicating will help people know you. This attracts followers and instils confidence in the person behind logo. You are not alone in this. A good communications agency can help you develop content and tone.
Tip 4
Contribute To Thought Leadership
Make yourself available as a generous expert with a future-forward point of view on key issues. Again, your agency can help you to be a part of the bigger discourse in your sector.
Engagement with a wider purpose is central to most brands in today's world. Thought leadership ignites meaningful conversations, new networks and often makes a positive difference to the planet or lives of others. What's not to love about doing this?
Many business leaders are hesitant to take an eye off the day-to-day of running the company. However, getting onboard with wider causes fosters success. It's important to choose a patch that plays to your strengths, and ideally one that sits comfortably in relation to your business sector.
Keep up with the latest issues and be a voice that contributes meaningfully to the topics that most interest you. It's 'don't ask, don't get' so be proactive by putting yourself forward on social media, panels, events and as a media spokesperson. This is a chance to network, lead with big ideas, give back and make good things happen.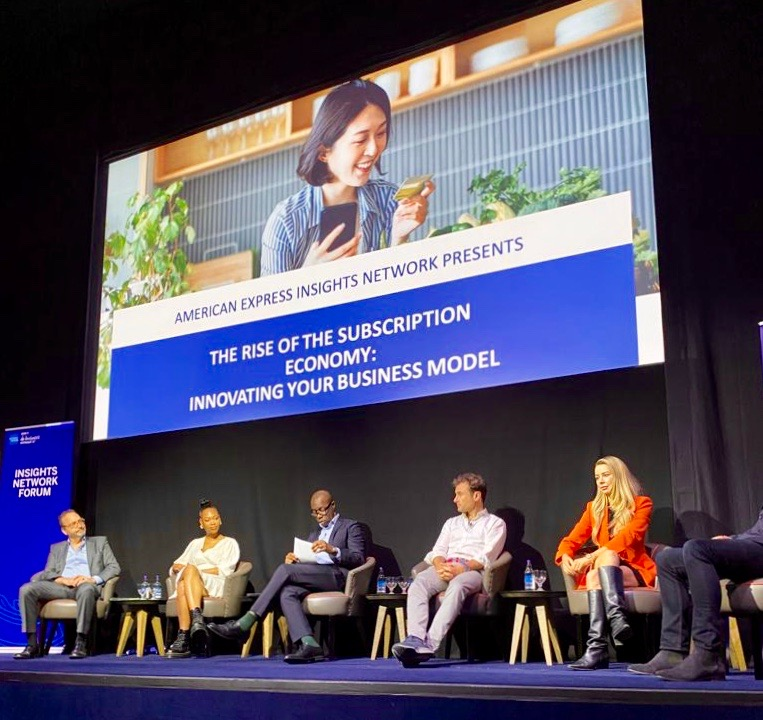 Tip 5
Make Connections With Inspiring Women
Seek out and learn from those you admire. Connect with powerful women. Find women mentors, build relationships, listen and learn from them. Camaraderie with peers in related industries is a potent catalyst to successful growth.
Be a part of the goodwill to lift up each other's businesses, sharing joys and sorrows along the way. There is generosity in the female founder community. Tap into it and give back.
For entrepreneurs, marketing a business can start with taking a close look at other successful leaders who are integral to their brand. If there is a person you admire, consider what makes you notice them. What it is about their style, their knowledge and the kind of content they create that grabs your interest?
Tip 6
Don't Overthink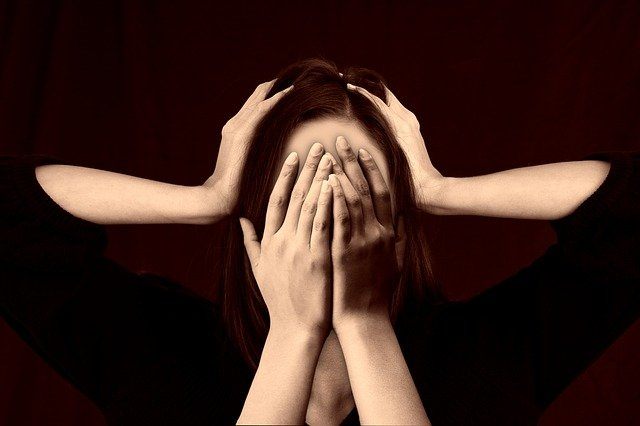 Imposter syndrome is rife amongst even the most talented female leaders. Don't give into it. Forget the glass ceiling and go for it. Women can be self-censoring and wait too long to feel perfect before trying to progress. There's no such thing as perfect. Keep up the momentum. Continue to grow your knowledge as you invest in your dream.
Woman often feel reluctant to promote themselves. Even in my own professional life, I've spent decades building successful strategies to build business leader profiles as a critical element of successful marketing and PR. From sparky start-ups to the heads of blue chip brands, I've confidently guided them to leveraging their personal brand on behalf of the business.
However, in the early days I felt hesitant to do this for myself on behalf of my own agency. It doesn't always come naturally, but there are many ways to do it within a comfort zone.
We learn from our failures as well as successes, so embrace the ups and downs as an opportunity to grow. Be resilient, and try again. As you advance, construct your own infrastructures that break down barriers for women.
Tip 7
Have A Clear & Fearless Vision
A sense of direction evolves over time. In the 'now', be clear and confident about where you are going. Make your vision a north star that keeps you focused on your goals no matter who or what might threaten to set you off course.
Know your mission, values and messages. Don't quit even if you fail. If you play in an area that represents your passions, you will be unstoppable.
In short, female business founders can build their personal brand to help promote their profile and business. Top tips:
Tell a brand origin story
Be authentic, credible and consistent
Get involved with thought leadership
Connect with inspiring women
Don't overthink things
Have a clear vision
Good luck!
Want to learn more about building a personal brand?
About Us
This blog is written in conversation with Gabrielle Shaw, founder and CEO of Gabrielle Shaw Communications – celebrating its 25th year – award-winning global creative brand communication and PR agency that partners with brands and entrepreneurs to unlock their purpose, shape perceptions, cultivate brand desire and deliver commercial success. GSC would love to have a chat or partner with new clients to tackle the challenges and opportunities they face in a fast-changing world of brand communications.
Gabrielle Shaw Communications is a global strategic communications and creative agency. The agency has worked with some of the world's most exciting entrepreneurs including Howard Schultz – founder/Starbucks, The Weston family – owners/Selfridges Group, Victoria Prew – founder/Hurr Collective fashion rental platforms, Ceanne Fernandez-Wong– Co-Founder of Cocoon the circular luxury handbag rental platform, and Amy Gordiner founder of skincare brand Skinfix among others. GSC has an accelerator program for start-ups as well as a long-established sustainability practice.
Discover GSC
+44 020 7731 8811